The 10 Best Wedding Venues in Istanbul Bosphorus of 2021 (with Prices)
If you are looking  Wedding Planning for İstanbul Bosphorus !
Please contact us  Wedding Planner WhatsApp +90 546 601 45 72
Wedding Venues , How to find your Perfect Wedding Venues in İstanbul Bosphorus ?
Wedding Venues in Istanbul Bosphorus : Find 1000 Wedding Couple reviews, candid photos, and the top ranked Wedding Venues in Istanbul on Wedding Venues Guide Turkey
Every decision you make is very importand for your wedding planning and choosing your wedding venue is one of the most important wedding planning decisions you'll make.
Stylish and very sophisticated İstanbul, İstanbul was / is /will be a home to some truly magical wedding venues & Receptions. Whether you are looking for a privatly small hotel and intimate setting or a larger more spacious places , istanbul wedding will and can assist in finding your perfect wedding venue with best conditions.
For larger wedding receptions, there are several luxury wedding hotels and wedding venues in İstanbul, ideal for those wedding settings
if you want top Wedding venues in İstanbul Bosphorus !
Please contact us
Top Wedding Hotels & Wedding Venues  in İstanbul Bosphorus
Çırağan Palace Kempinski İstanbul
As the only Ottoman Imperial Palace and Hotel on the Bosphorus in Turkey, the Cıragan Palace Kempinski Istanbul serves tailor-made weddings on its fabulous spacious terrace right by the Bosphorus, its splendid ballroom, and other Palace rooms, all with unique characteristics.
Hardly anything can beat a real palace to start a marriage with an unforgettable celebration, all thought and planned out by professional wedding planners from flowers to music, stage to fire works, and tailor-made menus to the wedding cake. The bride and the groom's imagination are the only limits; Ciragan Palace Kempinski can make all dreams come true. The perfectly executed reception and the glamorous view of the Bosphorus will not just take the excited couple's breath away but also mesmerize all the guests.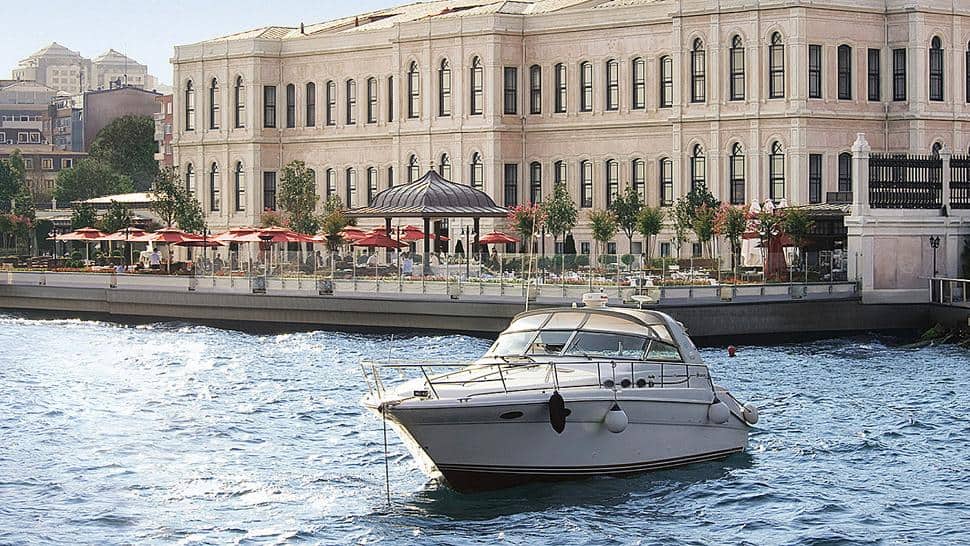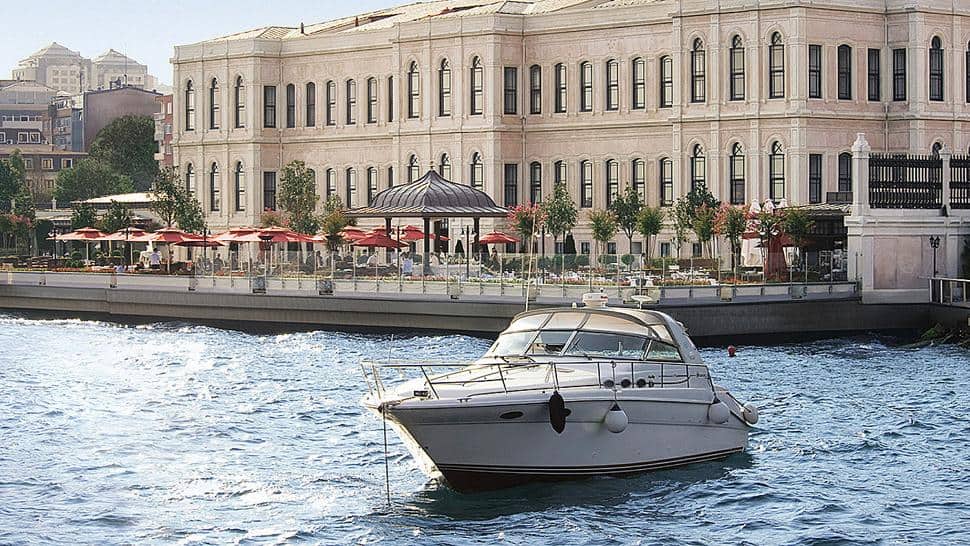 Four Seasons İstanbul Bosphorus
Celebrate life, love, and romance in a 19th-century Ottoman palace transformed into a chic urban resort. Let the beautiful and ever-changing Bosphorus Strait be your backdrop.
An open-air terrace overlooking suspension bridges and summer palaces or a grand ballroom with a private wedding garden. Whether it's picture-taking, a rehearsal dinner, or the ceremony itself, we'll help you choose the perfect spot.
Conrad Hotel İstanbul Bosphorus
Create your perfect wedding reception at Conrad Istanbul, where dedicated staff and luxurious surroundings combine with superior services to create a memorable, spectacular day.
Unwind with a soothing pre-wedding massage. Relax as a chauffeured limousine drives you to your destination. Celebrate with loved ones in one of the spectacular venues, such as the stylish Summit Bar, the magnificent Ballroom, or an informal party by the luxury pool. Choose a perfect, stress-free wedding in idyllic surroundings at Conrad Istanbul.
Prepare for the first dance with a tailor-made lesson to ensure you glide across the dance floor with the utmost elegance and poise. Our talented chefs specialize in designing unforgettable menus and will meet with you to discuss your tastes and suggest dishes. Sample each course from the menu and taste your chosen wedding cake in advance. Our team of dedicated event planners has unrivalled experience in organizing international weddings for couples from around the world.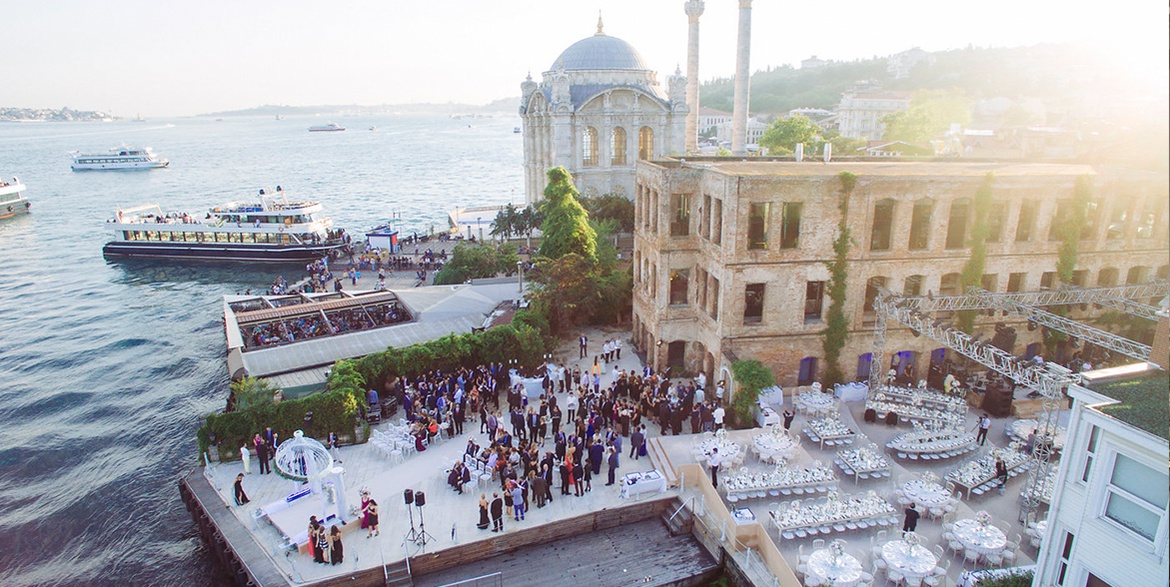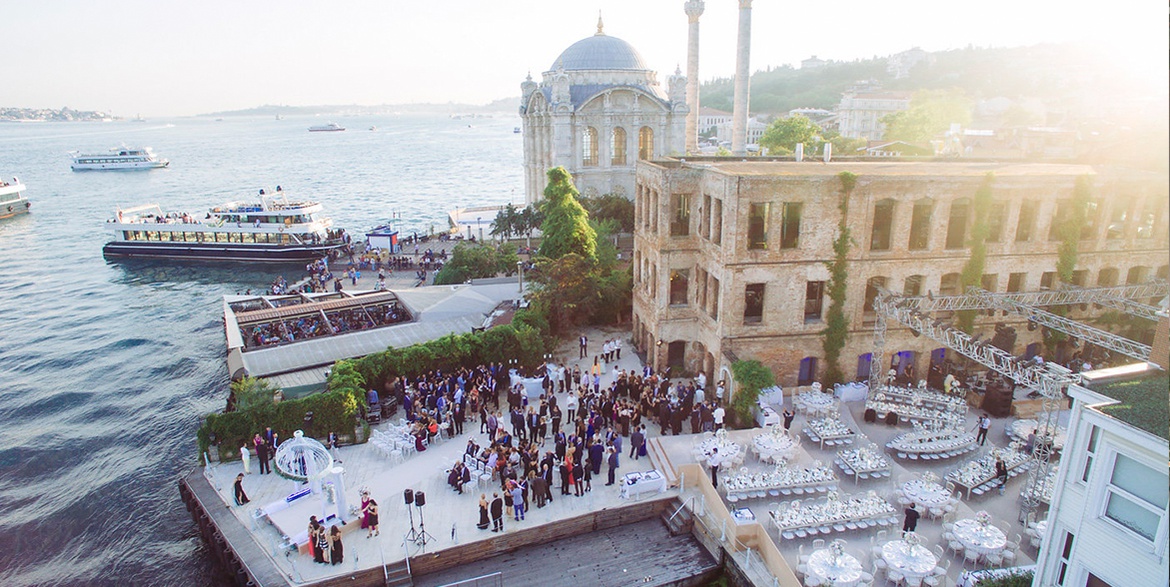 The Marmara Esma Sultan Yalısı
SAYING "I DO" AT THE MARMARA ESMA SULTAN
Celebrate the happiest day of your lives surrounded by the footprints of the grand Ottoman Empire in the wonderfully historic atmosphere of The Marmara Esma Sultan.
The wedding of your dreams awaits you as you take an enchanting journey through time in the elegantly renovated The Marmara Esma Sultan.
The Marmara Esma Sultan, seated proudly along the shores of the glistening Bosphorus, sheltered under the towering Bosphorus Bridge above, brings a unique vibrancy and unforgettable quality to each wedding with its chic and stylish atmosphere, first-rate cuisine and professional service team. The Marmara's award-winning chefs prepare and serve The Marmara Esma Sultan's custom menus, designed to suit the theme of each unique event.
The Marmara Esma Sultan is a wildly popular summer wedding venue. This is attributed to its beautiful green garden, its location on the shores of the Bosphorus, and its accessibility by boat from its private dock. The 4-sided glass interior welcomes views of the surrounding Bosphorus for the perfect winter weddings.
The Marmara Esma Sultan's Banquet Sales Associates provide professional consulting, while taking into account the unique requests of the bride and groom, prior to, and on, the wedding day. Not to mention, a "designated bridesmaid" is provided to accompany and assist each couple on their big day.
The Marmara Esma Sultan Wedding Package features: full access to the mansion, a 4-course menu, wedding cake, a special private pavilion in the mansion gardens for the bride and groom to prepare, and a complimentary night's stay in The Marmara Taksim's Honeymoon Suite.

Sait Halim Pasha Mansion
A Unique Place For Your Dream Wedding
Celebrate your love at a unique destination where 19th-century Ottoman grandeur meets the splendor of Istanbul. With its long quay overlooking the shimmering lights of the Bosphorus and its historic rooms with grand ceilings and arresting views, Sait Halim Pasha Mansion is the perfect place for your special day, be it summer or winter.